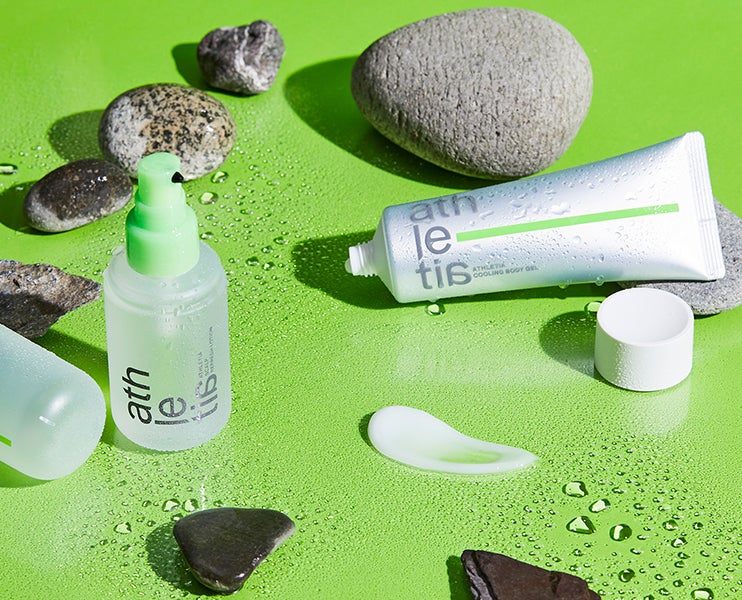 Resilient beauty on sticky days
After outdoor activities, indoor workout or simply due to warm weather, your body may need cooling, hydrating and a little bit of freshening up. But you might not want to have two or three showers a day that can dry out your skin and hair.
Never let the discomfort of sweat and heat take away the joy of an active lifestyle in summer.
Athletia is committed to support all types of active lifestyles. With our products you can have the joy of an active lifestyle and fun of summer days, while keeping yourself cool and refreshed.
Introducing our essentials for a summer active body, to cool down, rehydrate and freshen up your entire being.
Cool down
Apply COOLING BODY GEL on arms and neck, avoiding wounds or other sensitive areas. As the smooth gel blends onto skin, feel the cooling sensation that refreshes and hydrates the skin.

COOLING BODY GEL
- Cooling
- Hydrating
- For body
- Fragrance ofpeppermint, bergamot, lavender, eucalyptus and cedarwood
- Athletia Energetic Complex, Jojoba Seed Oil and Liquorice Root Extract
SHOP NOW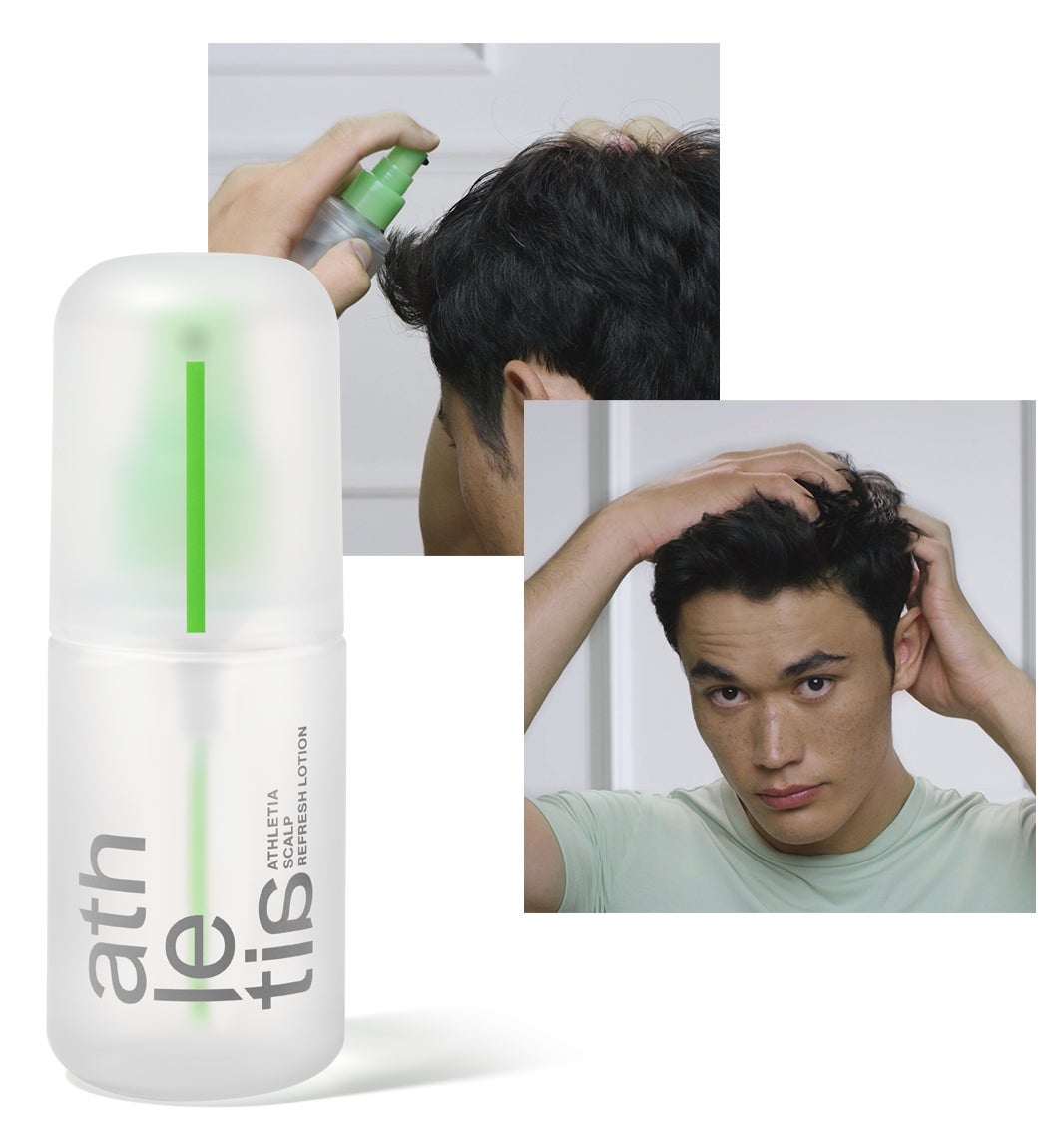 Refresh head and scalp
Your scalp can be exposed to UV and heat from the sun when you are outdoor. Give it soothing care and hydration, while helping to remove stickiness from sweat.

We believe caring for the scalp is as important as caring for the face, body or hair. Our unique scalp lotion spray hydrates it while giving a cooling, refreshing sensation. Spray directly to the scalp and massage with the pads of your fingers. No need to rinse off.
SCALP REFRESH LOTION
- Hydrating
- Soothing
- For scalp
- Fragrance of peppermint, bergamot, lavender, eucalyptus and cedarwood
- Athletia Energetic Complex and Licorice Root Extract
SHOP NOW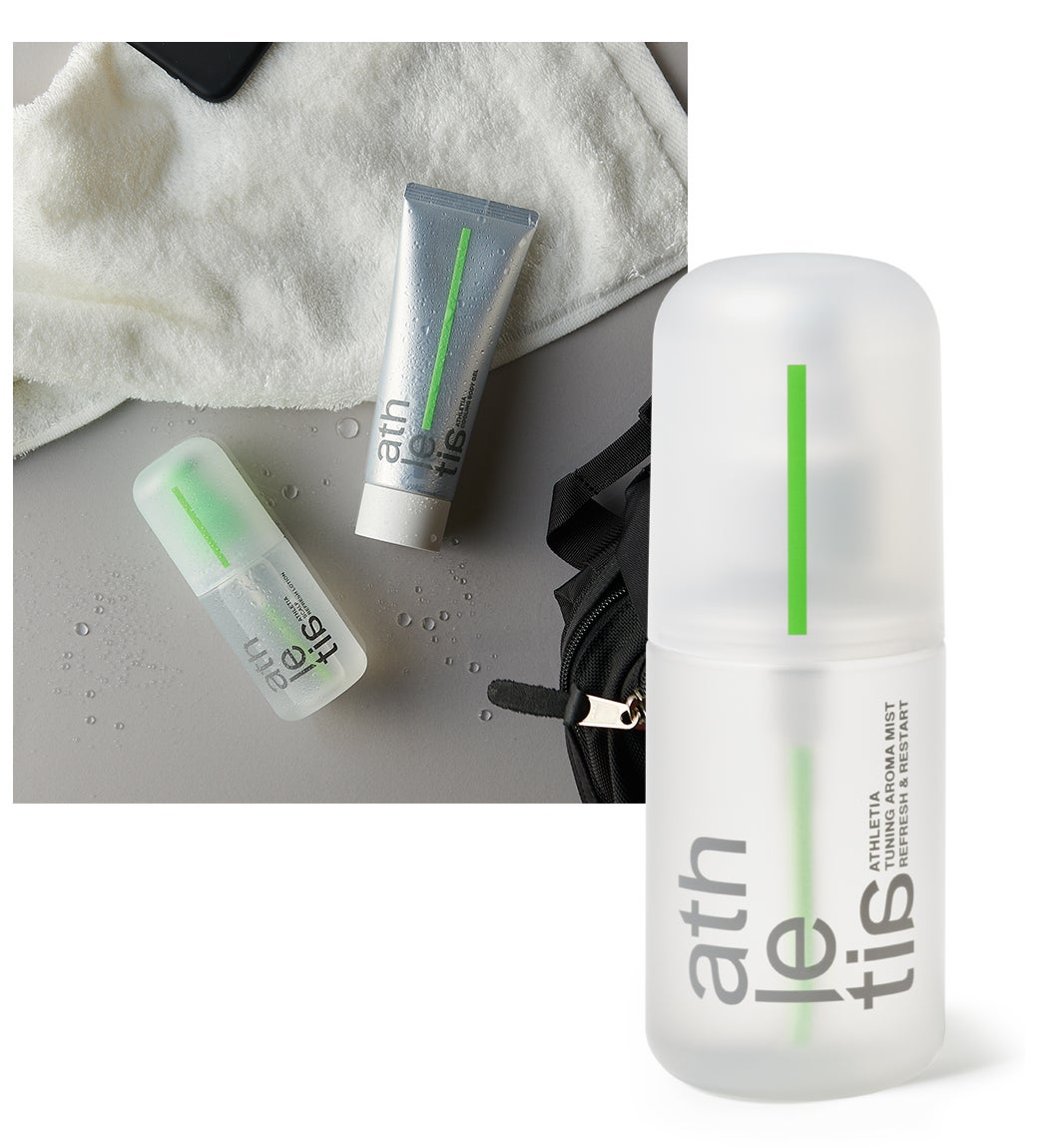 Hydrate
As you sweat your body loses moisture. Instantly replenish both face and body with hydration without any oiliness. Our mist is designed for both face and body, to rapidly hydrate skin while an uplifting aroma freshens your mind. It can also be used on top of makeup, leaving the skin moisturised anytime you feel the need.
TUNING AROMA MIST
- Hydrating
- For face and body
- Available in two scents, peppermint and lavender or lemon and rosemary
- Athletia Energetic Complex and Hyaluronic Acid
SHOP NOW