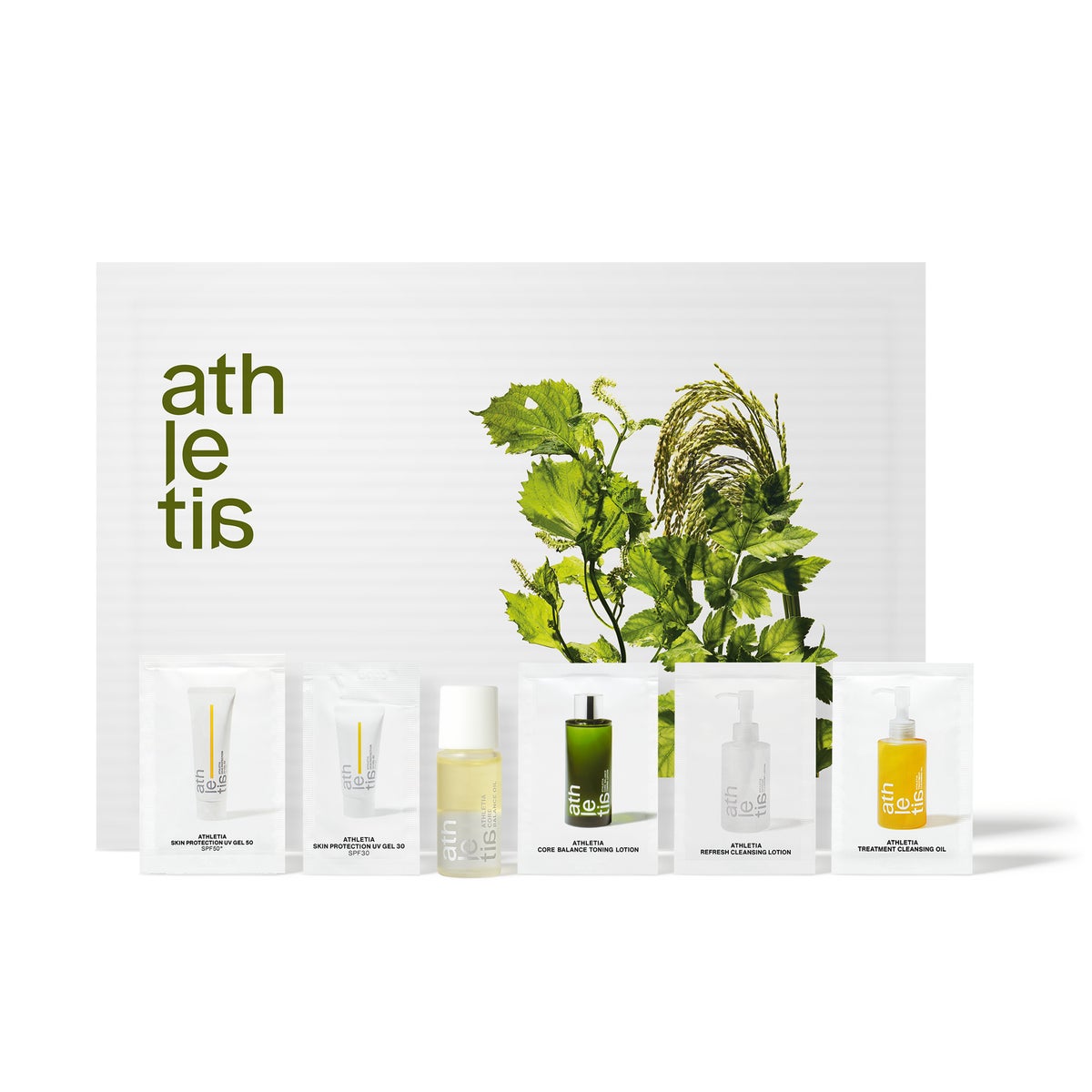 Skin Protection Sample Set - £3 ONLY
Experience a hydrating, ultra-light sunscreen formula available in SPF 30 and 50. Complete your summer skincare routine with samples of the Core Balance moisturising duo and two refreshing cleansers.
Worth over £14.

Do you wish to try the best products from athletia?
You can receive 8 samples directly in your mail box for
FREE with £3 shipping & handling fee.
How to unlock this offer?
1. Add your email address below and click on "Unlock now".
2. The "Skin Protection Sample Set" page will open automatically.
3. Add to your cart and place the order.
4. Enjoy your samples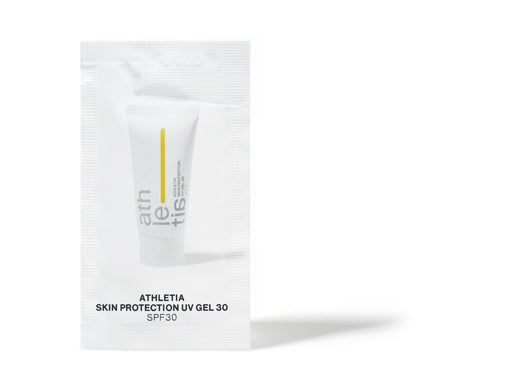 SKIN PROTECTION UV GEL 30 SAMPLE 2g
This reef-friendly sunscreen with SPF30 has a pleasant gel texture with a hydrating translucent finish. Supple, water-resistant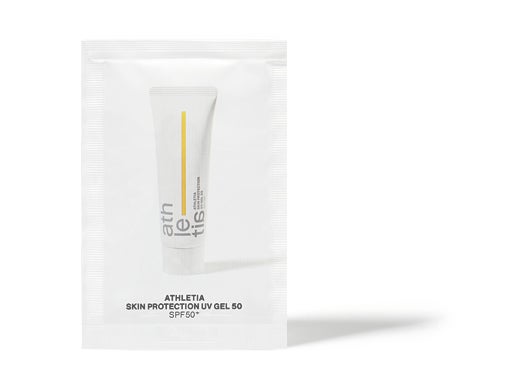 SKIN PROTECTION UV GEL 50 SAMPLE 5g
For all over maximum protection outdoors, this multi-protective UV gel is water-resistant, light in texture, yet contains high SPF 50 sunscreens.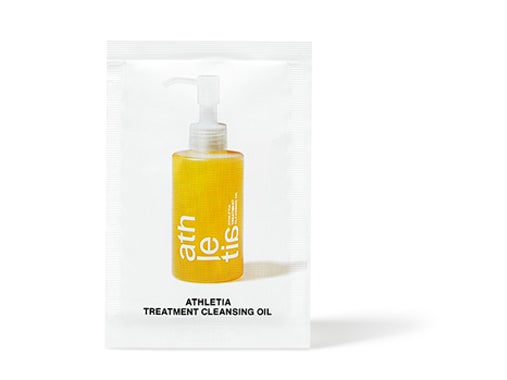 TREATMENT CLEANSING OIL SAMPLE 4mL
Packed with botanical oils, this makeup remover oil has a melt-on-skin texture to dissolve waterproof makeup effectively and cleanse impurities clogging pores.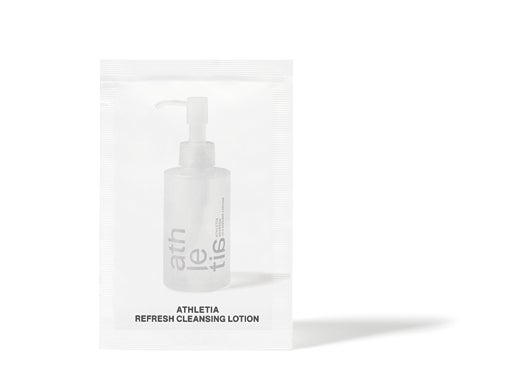 REFRESH CLEANSING LOTION SAMPLE 5mL
A wipe-off cleansing water that removes impurities and excess shine to refresh skin with the power of plants.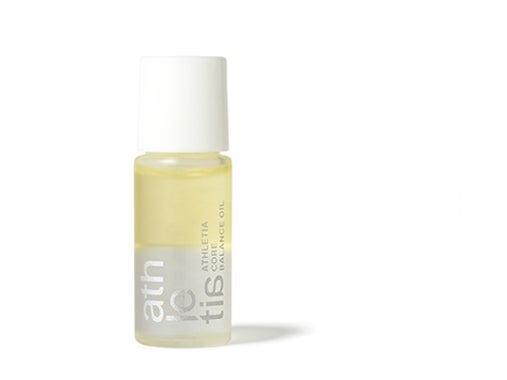 CORE BALANCE OIL SAMPLE 5mL
A dual-layered, warm-up skincare oil rich in nourishing botanical oils and extracts. The first step of the Core Balance Duo.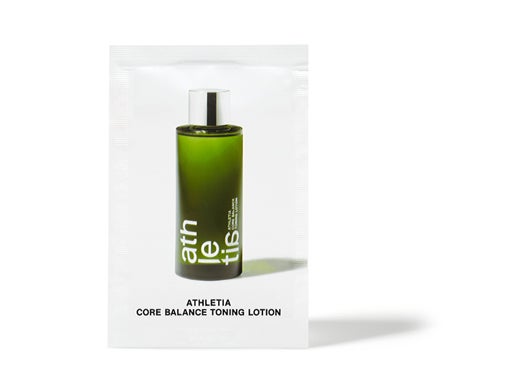 CORE BALANCE TONING LOTION SAMPLE 3mL
A light-weight, hydrating lotion that provides the skin with a supple veil of moisture. Step two of the Core Balance Duo.
Your personal data will be processed by The Hut Group, data controller, based on your consent in order to send you direct marketing messages. Your information will also be processed for analytical purpose in order to improve our offers, for providing you with our products, services and tailored offers based on the evaluation of your personal interests. We may share your information with other trusted third parties acting on our behalf and only for the needs of the purposes shared with you. You have the right to request access, rectification, erasure, limitation and portability of your personal data, as well as to object or withdraw your consent, at any time, especially regarding individualized advertisements based on the study of your personal interest. You can exercise your rights by contacting us. You also have the right to submit a complaint to the data protection authority of your country. Please refer to our
Privacy Policy
for more information about the way we process your data (especially regarding conditions for transfer and retention of your data). By filling out this form you certify that you are at least 13 years old.